Features - The most important functions of our training schedules
Reach your goals with running.COACHs training schedule for running. Our plans suit everyone, from beginners to experienced runners, for distances from 5k to marathon.
Training schedule basic settings and adaptations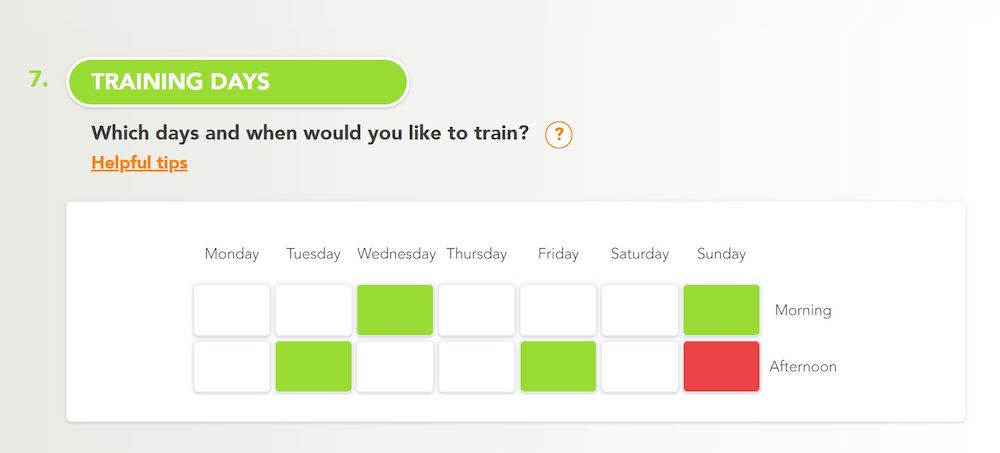 Settings
Your individual schedule is based on your personal athletic abilities and goals. Your current level, your personal goals for competitions, and the order of your workout days are the basis for successful focused training. The optimal combination of specific workouts will allow you to achieve your goals. RC takes care of the planning of those workouts for you.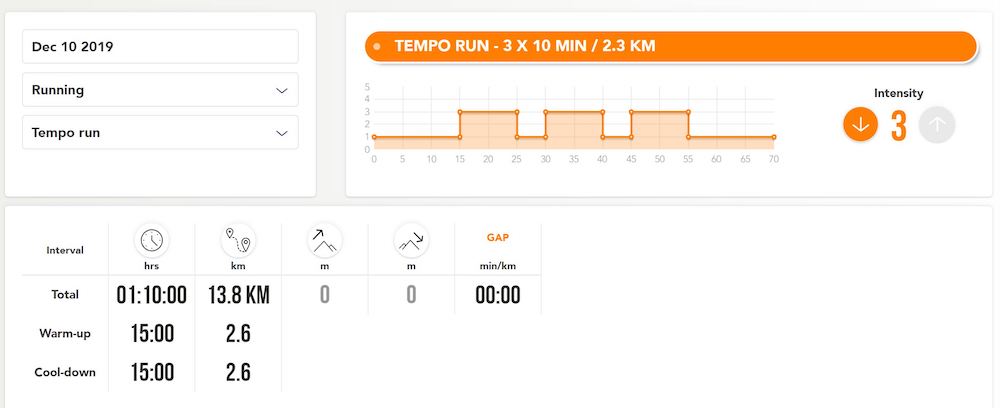 Dynamic adaptations
Running.COACH analyses your logged trainings according to speed and subjective perception and takes into account injuries and illnesses. As a consequence, your training intensities are increased/decreased, or you are offered a rehab plan.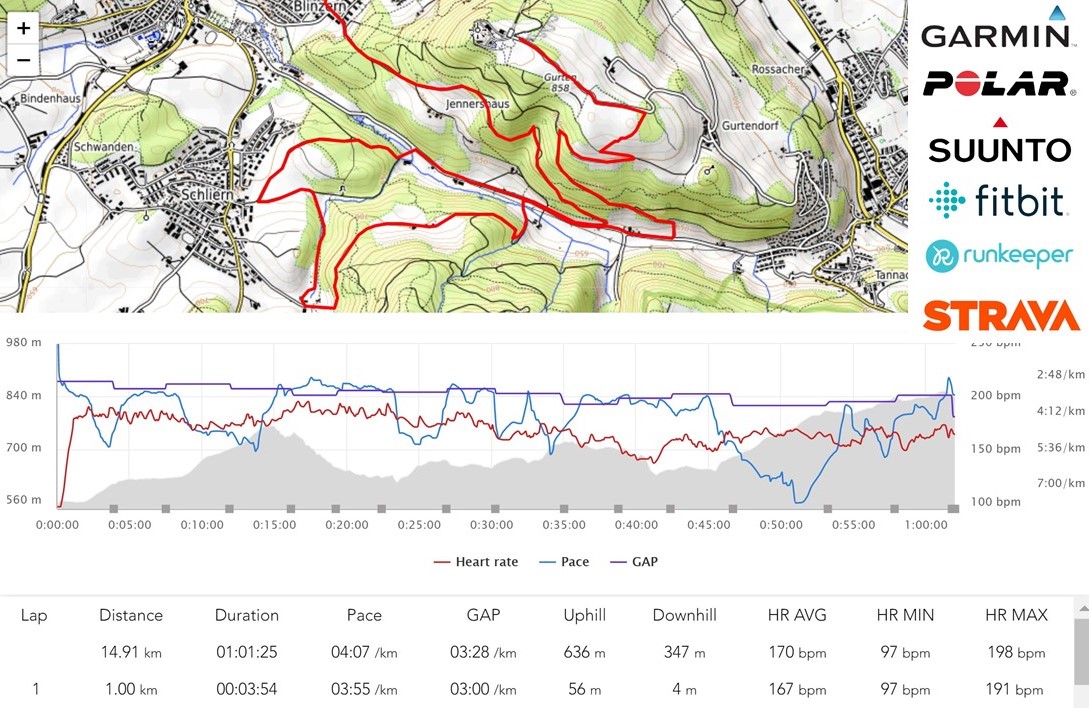 GPS-watches upload
Trainings from your GPS-watch can be uploaded directly into running.COACH with just a click. The application supports the following watches and platforms: Garmin, Polar, Suunto, Fitbit, Strava, runkeeper, mapmyfitness. After the upload you get a graphic overview over your kilometers/miles, time, elevation gain, rounds, heartbeat that has been run and your route on a map. As a Garmin user you can also export the trainings created by running.COACH to your watch.
Function of the training plan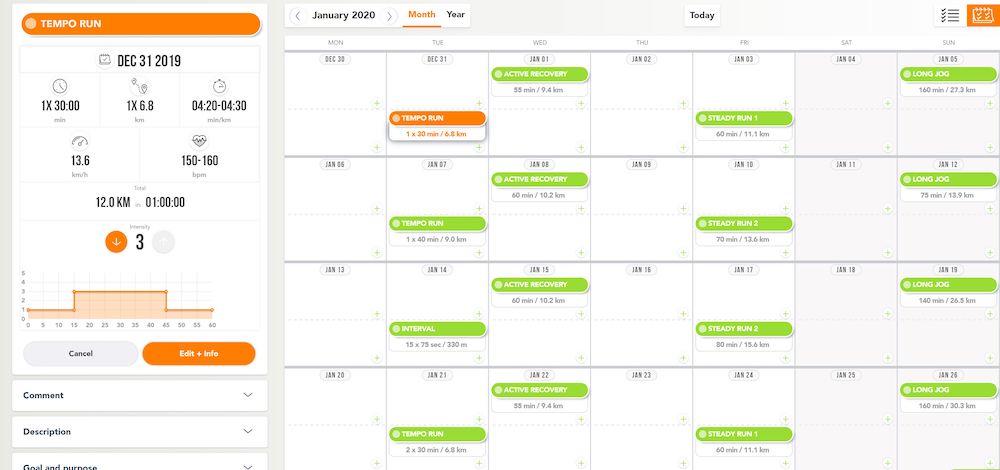 Calendar
Your individual workouts are shown in the easy to use and intuitive calendar view. You can see every workout this week as well as upcoming weeks at a glance. Workouts can be easily moved by drag and drop or added by a simple click of the mouse. You can change to the professional list view with just one click.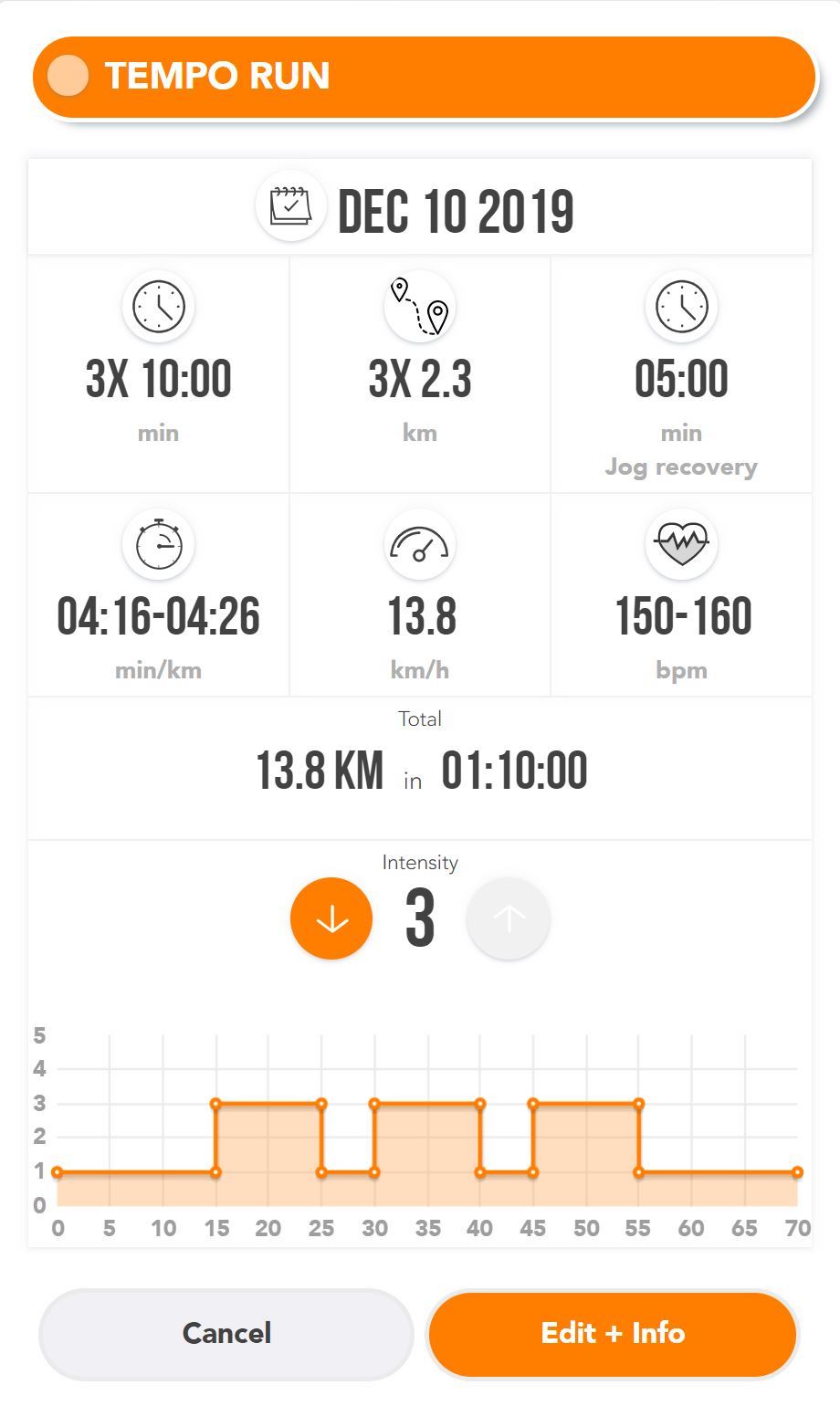 Current workout
Whether we are looking at a normal run, an interval training session, or a race; here you will find the information about the workout or the race tactics. Find charts with the most important information at a glance.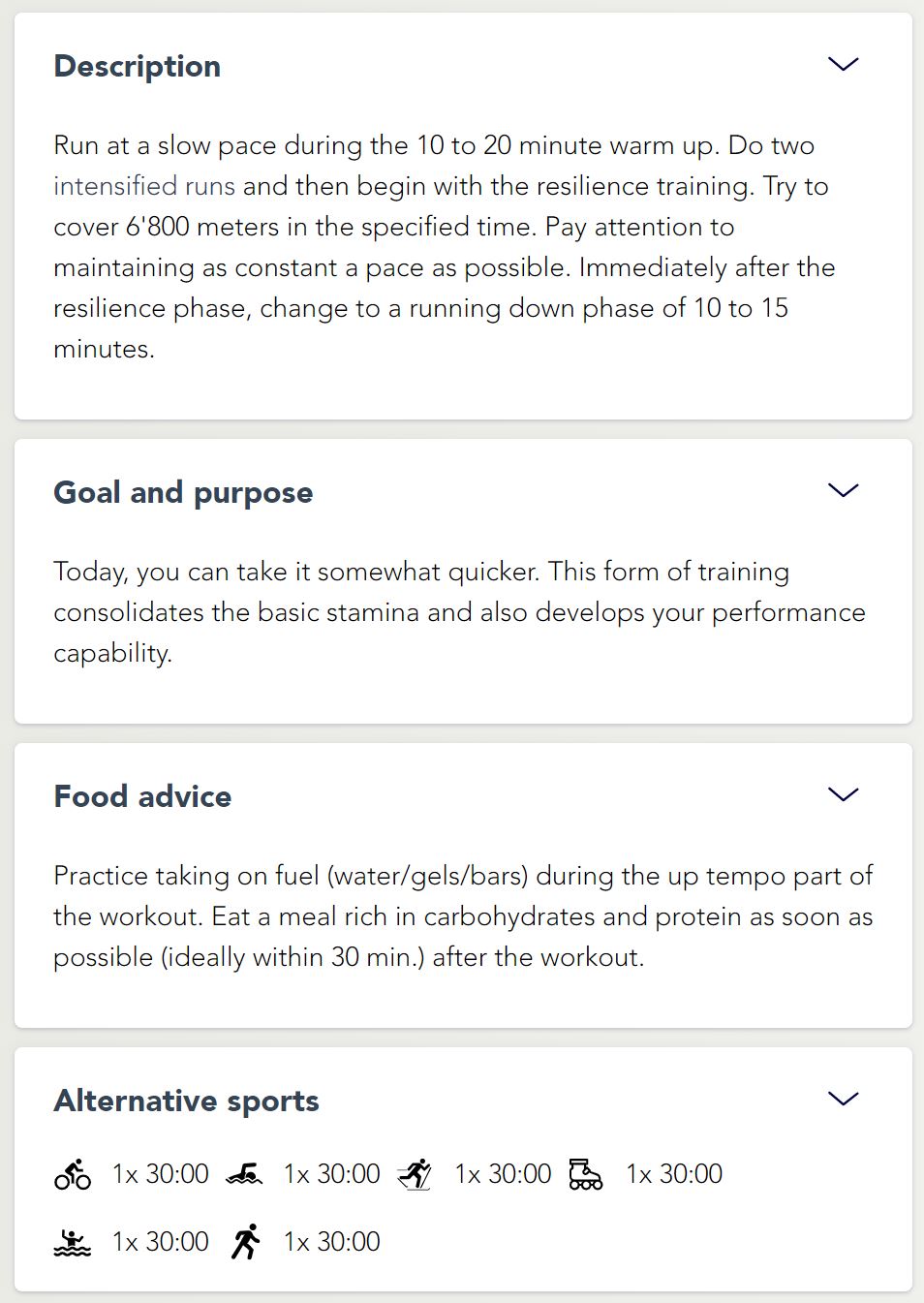 Description, goal, and purpose
Training makes sense only if you understand it. Here you'll find additional information about every session: why should I do interval training? Can I eat in advance? You will find important information by clicking on your workout.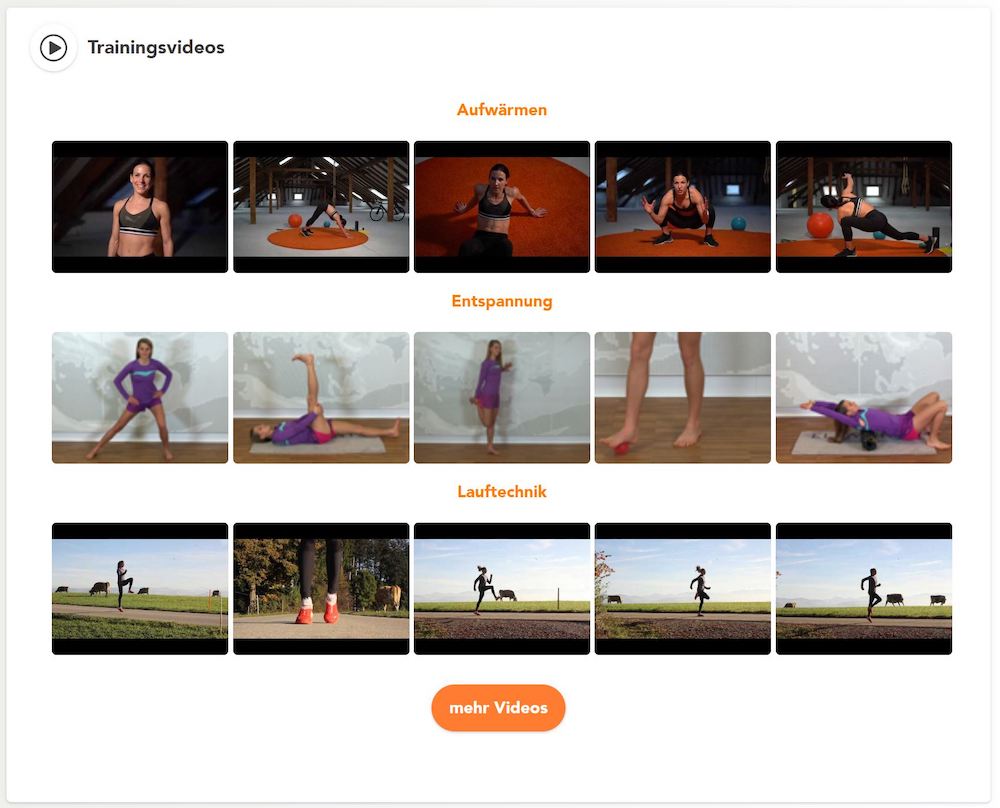 With variation to success!
Running alone is not enough. Thanks to our videos you are always kept up do date about what kind of strength, running technique, footgymnastics or tone-regulating exercises you should do in order for you to stay free from injuries. You should regularly conduct at least one alternative sport parallel to your running training. We tell you how long you need to cycle in order to achieve the same training stimuli as with running.
Training analysis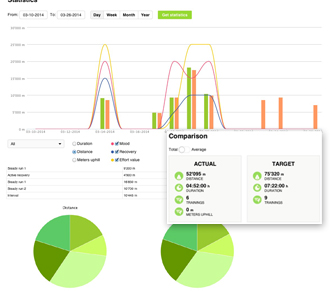 Statistics
Based on the data you enter, get substantial statistics with just a few mouse clicks. This month's mileage? Average pace when wearing your favorite shoe? Not a problem, we evaluate it and present it in readable charts.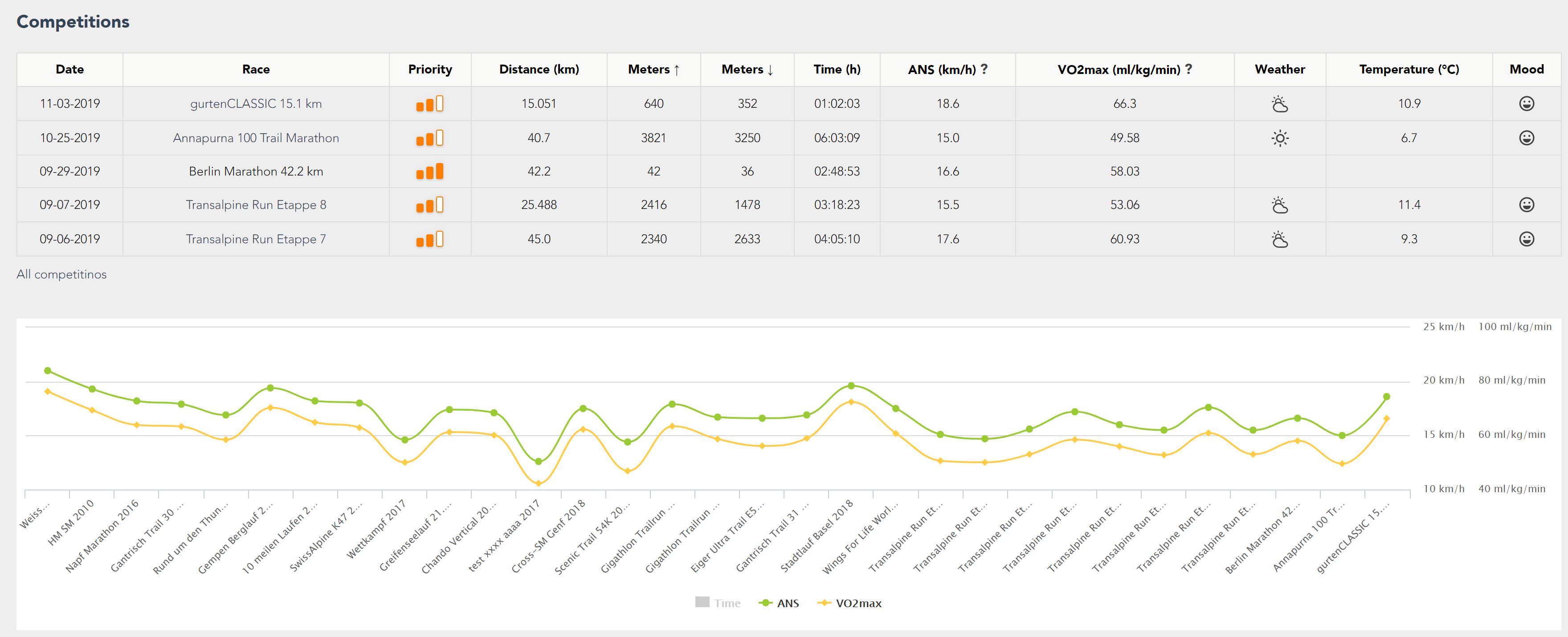 Competition statistics
Keep track of your progress. Every running competition you have completed and logged feeds into your personal competition statistics. Indifferent from the distance and the metres of climb of a competition, we calculate your current performance capacity from that. The value for the anerobic treshold pace (ATP) allows us to compare the different performances. This makes it possbile to highlight your long-term development. By the way, all statistics functions are available in the Freemium version.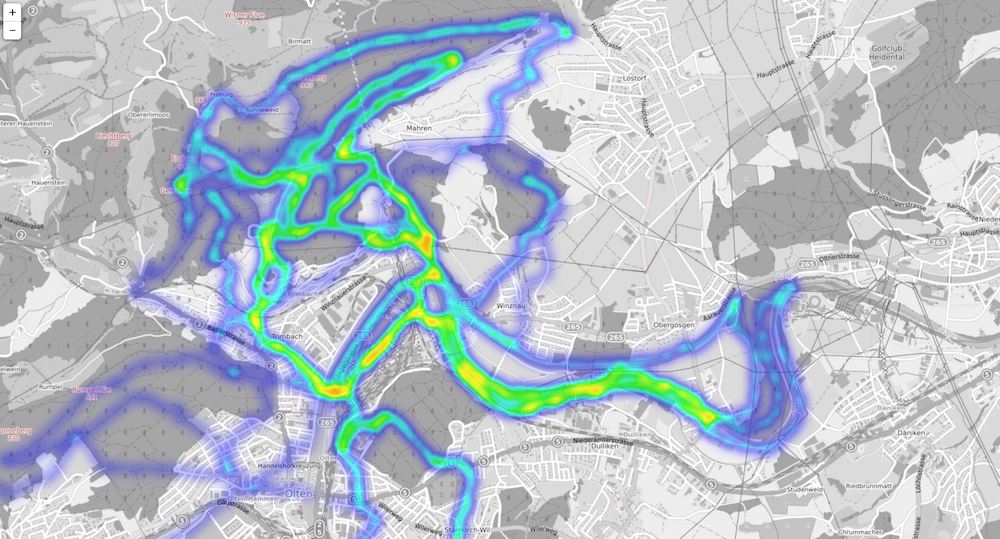 Heat Map
Do you want to know the course that you have covered in a specific period? No problem! Check out our heatmap and find out more about your favourite routes.
Support and additional services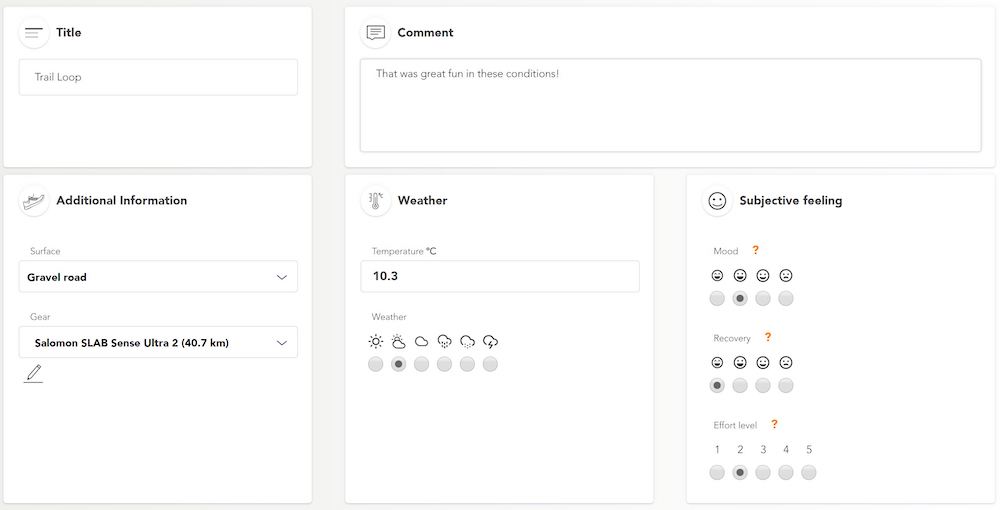 Your feedback
Log what you have trained and gain important knowledge about your successes and improvements. Either manually or through the automatic synchronization of your sports watch, Strava or the running.COACH mobile App. By the way: you can also log and analyze your workouts with the free version of running.COACH.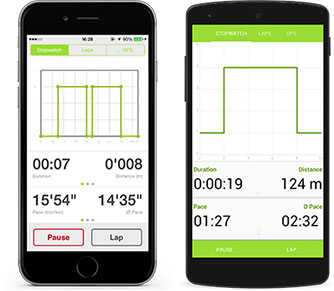 running.COACH mobile running app
With the running.COACH app you can use running.COACH when you are under way. Plan, track and log your training. Anything you enter in the app will be automatically synchronised with your online training schedule.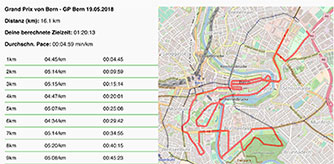 The running.COACH running calculator
The running calculator provides you with a prognsis of what time would be realistic for you to aim for in your next competition. The calculations are based on altitude above sea level (performance drops with increasing altitude), the profile of the course and your base pace. Aside from the prognosis about your running time, the running calculator also delivers a detailed table for what split times you should have at each kilometre.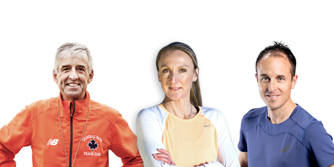 Regular training tips from our ambassadors
Benefit from the extensive experience of our Ambassadors Frank Shorter (Marathon Olympic Champion), Paula Radcliffe (former world record holder Marathon) and Viktor Röthlin (European Marathon Champion). Their knowledge is integrated into the training plan. They also keep you up to date with daily tips, blogs, Facebook, Twitter and newsletters.