Subscriptions - choose your subscription type for your training schedule
Freemium
running.COACH can be used as a training platform for free. Use your statistical evaluation possibilities, upload your trainings directly from Garmin, Suunto, Polar, Fitbit, Strava or Runkeeper onto running.COACH or track your runs directly with the running.COACH app. Register and profit from the Freemium version. Registration is not binding. The regularly sent running tips (newsletter) are also included in the Freemium and the test subscription.
Bronze
You can analyze all trainings that you log with a few clicks. For example, find out how many kilometers you ran in which running shoes or on which ground.
Benefit from the ingenious option that running.COACH automatically synchronizes with your watch. Logging is done in a minute which leaves more time for training and recovery.
The iPhone and android App lets you use running.COACH away from home. Plan or track your training, or keep a running journal. Everything you enter in the App is synchronized with your online training schedule.
As a running.COACH user you get hints and tips from our opinion leaders to every workout. Learn from the best and get faster!
Silver
Reminder and motivation at the same time: get a text message on each training day at your desired time with the necessary information about your next training session. Save logging on to the Internet.
This is unique: Are you sick, on holiday or do you just wanna know more about training stuff? Then take the chance and ask our coaches by email. They will answer you within a day!
Ask our highly qualified coaches and benefit from their long-time experience in running and coaching. Who uses this option gets the most out of themselves.
As a Gold subscriber, you have the opportunity to talk to your coach on the phone. Discuss your goals, training results, or the adaptation of your training schedule to your current mood.
Your coach analyses your training protocols and, if necessery, adjusts your training accordingly. This guarantees an optimal preparation for your goals and a maximal exploitation of your potential.'
Health insurance
Quevita AG, that is, the product running.COACH, has been certified since march 2018 by QualiCert. Depending on the health insurance you have, you can get a funding for your membership. The list of health insurances including the according contributions can be found here: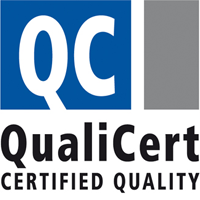 payment methods