App - The running app for your training schedule
The running.COACH App lets you use running.COACH away from home.
Plan or track your training, or keep a running journal. Everything you enter in the App is synchronized with your online training schedule.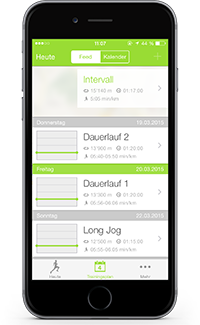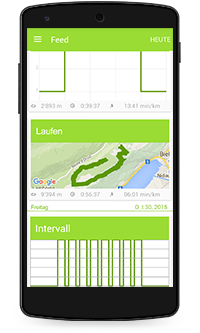 Workout Feed
The feed provides a good overview of the past and future workouts. Just scroll up or down and all your training history is in your hand.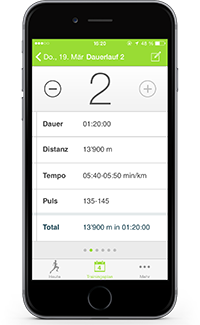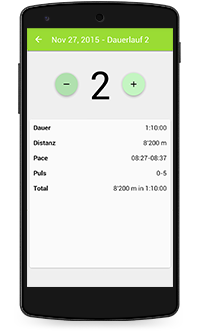 Today's workout
Find the current workout with all details, explanations, and descriptions under "Today". Start and track the workout or keep a running journal with one click. Details of future workouts can be studied the same way.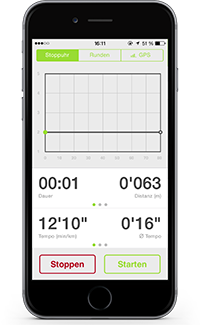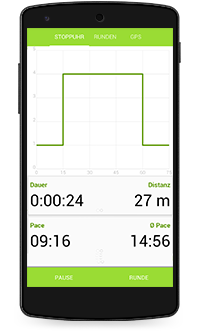 Record workout
On your run, you get information about length, distance, pace, and speed of your workout. A voice-over gives you a Live-Feedback. These statistics are measured per lap as well as for the workout as a whole. Your current position and the route you ran are also shown on a map.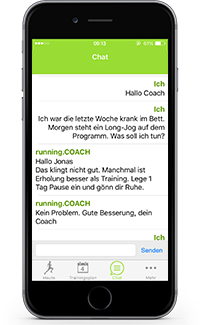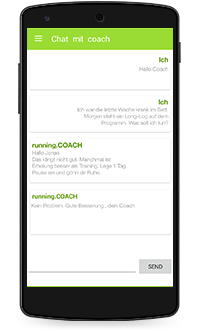 Chat
Do you have questions about your training or your training schedule? No problem - just ask the running.COACH via Live-Chat and you will get an answer within a short period.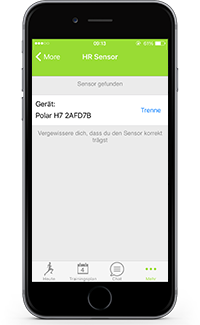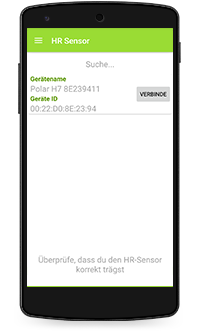 Bluetooth Heart-Rate
Connect your Bluetooth heart rate Sensor (Ex. Polar H7) with the running.COACH app and track your heart rate data during your workouts. This data will be analyzed from the running.COACH.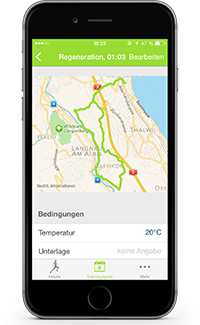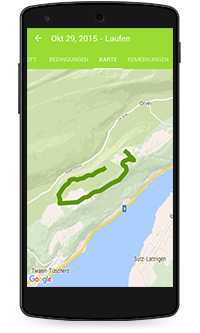 Connect and analyse
Track your workouts with your running.COACH app and save them in your own running.COACH dashboard. You can synchronize also tracks you did by GPS watch (Garmin, Polar, Suuto, Fitbit + Strava, Runkeeper).