Nos coaches pour les abos Or
Si tu as un abonnement OR, les coaches suivants sont à ta disposition. Nos coaches OR se trouvent dans le monde entier. Si tu vis en Suisse ou en France, tu peux avoir envie d'être coaché par un coach suisse ou français. Mais si tu souhaites un coach étranger pour profiter de pratiquer d'autres langues, pas de problème, tu peux choisir le coach dans la région du monde qu'il te plait.
Ton Coach Or - Ton entraîneur de course personnel en ligne
Tu as de grands objectifs en course à pied, mais tu ne sais pas comment les atteindre? Ton coach OR running.COACH te soutient à chaque étape de ton projet!
Ton coach personnel discute et définit les objectifs avec toi. Pendant ton entraînement, il te conseille et te guide. Tu peux communiquer avec lui par email, téléphone, skype et parler de ton entraînement. Ton coach t'aide à venir à bout des difficultés que tu pourrais avoir sur la route vers ton objectif. Comme il a accès à tout ce qui concerne ton entraînement, il est capable d'analyser tes données et en cas de stress, de blessure ou de maladie, il peut réagir instantanément pour adapter le plan aux circonstances. Nous nous réjouissons de te soutenir dans tes projets sportifs!
Intéressé? Nous serions heureux de te donner toutes les informations supplémentaires dont tu pourrais avoir besoin sur les abonnements OR. Ecris-nous à support@runningcoach.me
Exemplesde réussite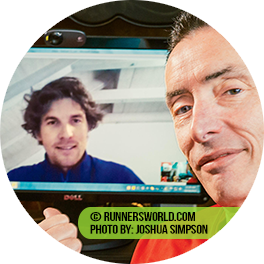 John Hanc
"journalist at the popular Running Times Magazine, prepared the Marine Corps Marathon together with our gold coach Gabriel Lombriser."
John Read More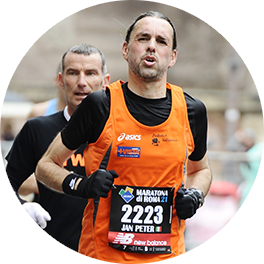 Jan-Peter Grünewälder
The change of coach had been due: instead of being my own coach and getting lost in training guides and online platforms I now profit from the competent support of Ingalena and the training concept designed specifically for my individual needs. It feels great and it has had noticeable effects so far. And how!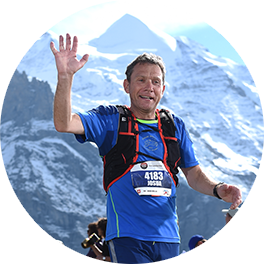 Josua Müller
I'd had a dream: Running a marathon once in my life. The fact that I managed to complete the Jungfrau marathon of all marathons is something I have to thank the boys of running.COACH for. Without their support and their personal coaching I wouldn't have been able to master this challenge.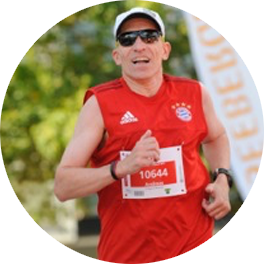 Andreas Fauth
I took up training suffering from acute Achilles tendonitis. Gold coach Ingalena Heuck, taking various measures, managed to get me back into pain-free training. I have been able to complete the Munich half marathon without pain, but with a lot of joy instead.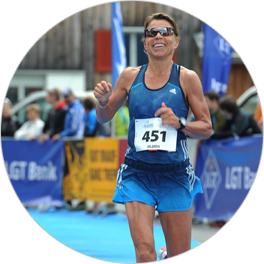 Jolanda Regez
Thanks to individual coaching I have not only been highly motivated but I've also been able to improve my personal best in half marathon by 4 minutes. I highly appreciate having this great technical expertise by my side.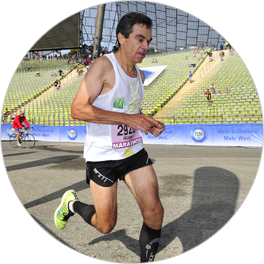 Roger Schnyder
I feel supervised in the best possible way and I can count on competent consultancy by my coach. The coordination with running.COACH always reassures me that I'm doing the right thing on my way towards achieving my great sporting aspirations.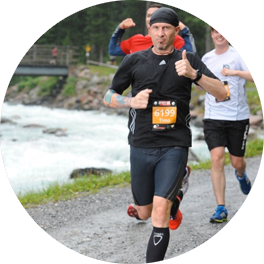 Timothy Heinz
Grâce au plan d'entraînement individuel de running.COACH, j'ai toujours la certitude que ce que je fais est juste, que je serais préparé de manière optimale pour mes compétitions. Les statistiques détaillées et le coaching personnel me motivent également, ce qui se voit dans ma constante progression depuis les dernières trois années.